Aris representatives have visited WorldFood Ukraine, the largest international exhibition in Ukraine, held in Kyiv on 25-27 October 2017.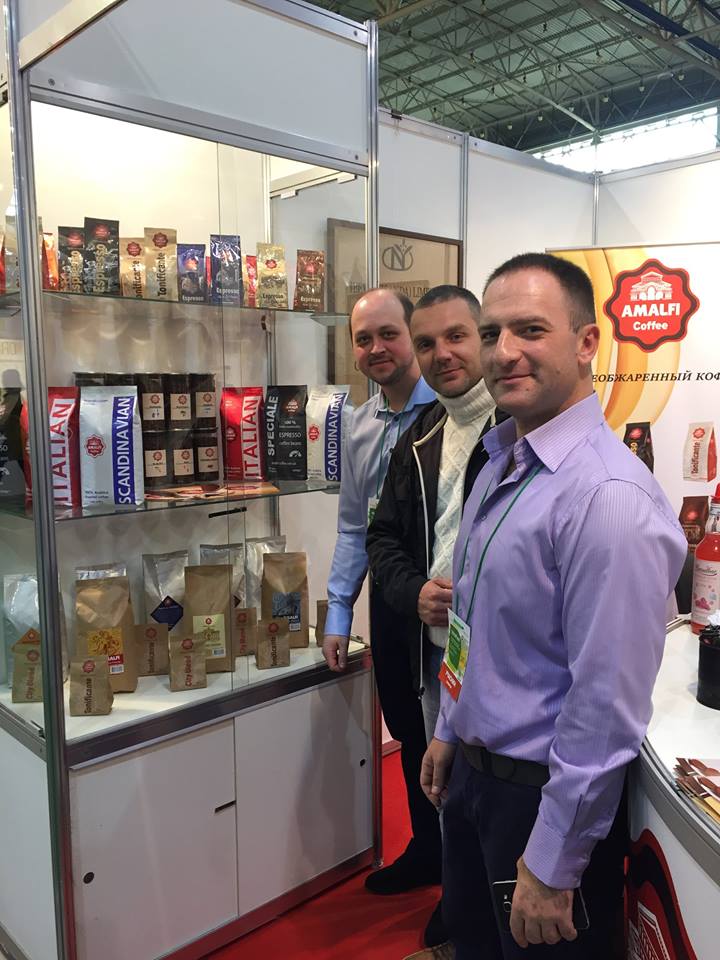 The participants of the 20th anniversary exhibition included over 180 food manufacturers and suppliers, food retail and restaurant business representatives from Ukraine, Belgium, Italy, Spain, China, India, Lithuania, Belarus, Poland, Romania, Netherlands, South Korea, Turkey, Egypt and Sri-Lanka.
The exhibition is oriented on food and beverage manufacturers and suppliers, processing companies, distributors, exporters, importers, representatives of food retail and restaurant business.
We were pleased to see our packaging on the stands of numerous friends, partners and customers from Ukraine and other countries.
These included Spektrumix (a retail chain of natural and organic foods) and Amalfi coffee, which were official partners of the event.