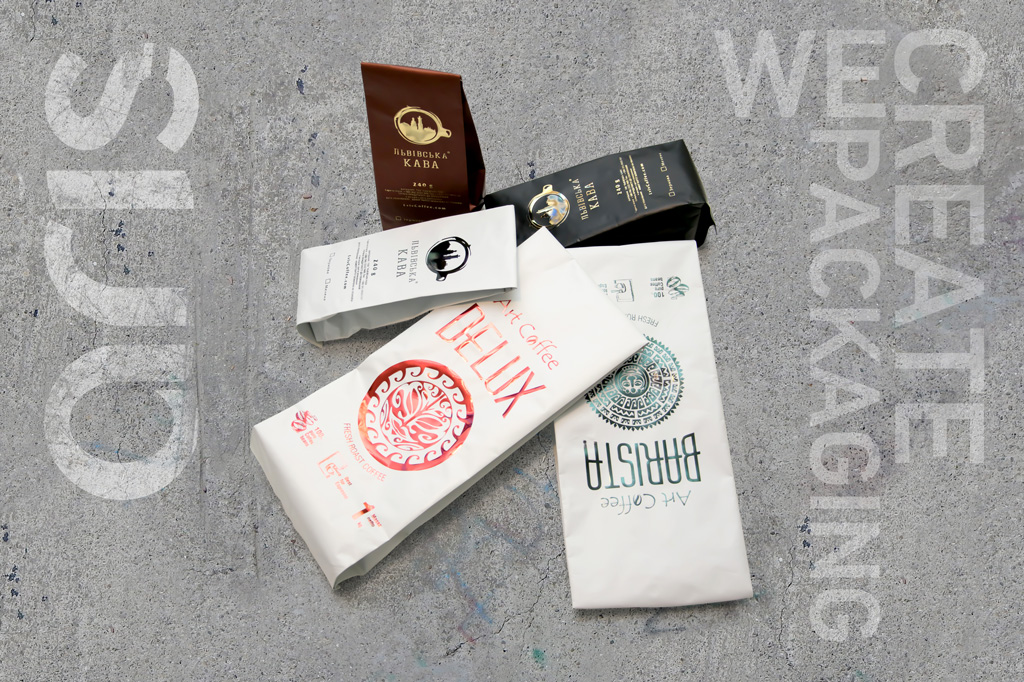 Following the results of 2017 flexible packaging manufacturer Aris forecasts that foil stamping will become the main technique of branding packages for tea, coffee, herbal infusions and Kraft delights and sweets in 2018.

The novelty of 2018 is colour foil stamping (black, red, green and white), alongside using traditional silver and golden foil.

Aris offers stamping either on stock bags (from 1500 pcs) or on the roll material (from 10 thousand bags).
пакетів).
Benefits of stamping:
protects your product from copying,
differentiates it from similar ones.
How we stamp large batches (from 10 thousand bags)
At first we turn your model into a special die, transmitting the image onto the polymer material.
We use the die to stamp roll film.
Afterwards, the stamped roll material is fed to the bag maker, where it turns into the bags of your selected type and size.
Place an order now:
+38 (057) 373-77-85,
+38 (057) 373-77-68
+38 (067) 572 63 67 (online store of stock bags)
This email address is being protected from spambots. You need JavaScript enabled to view it.