Removable abrasive nail file refills are a rapidly growing segment of manicure tools market. The product meets the need of safety.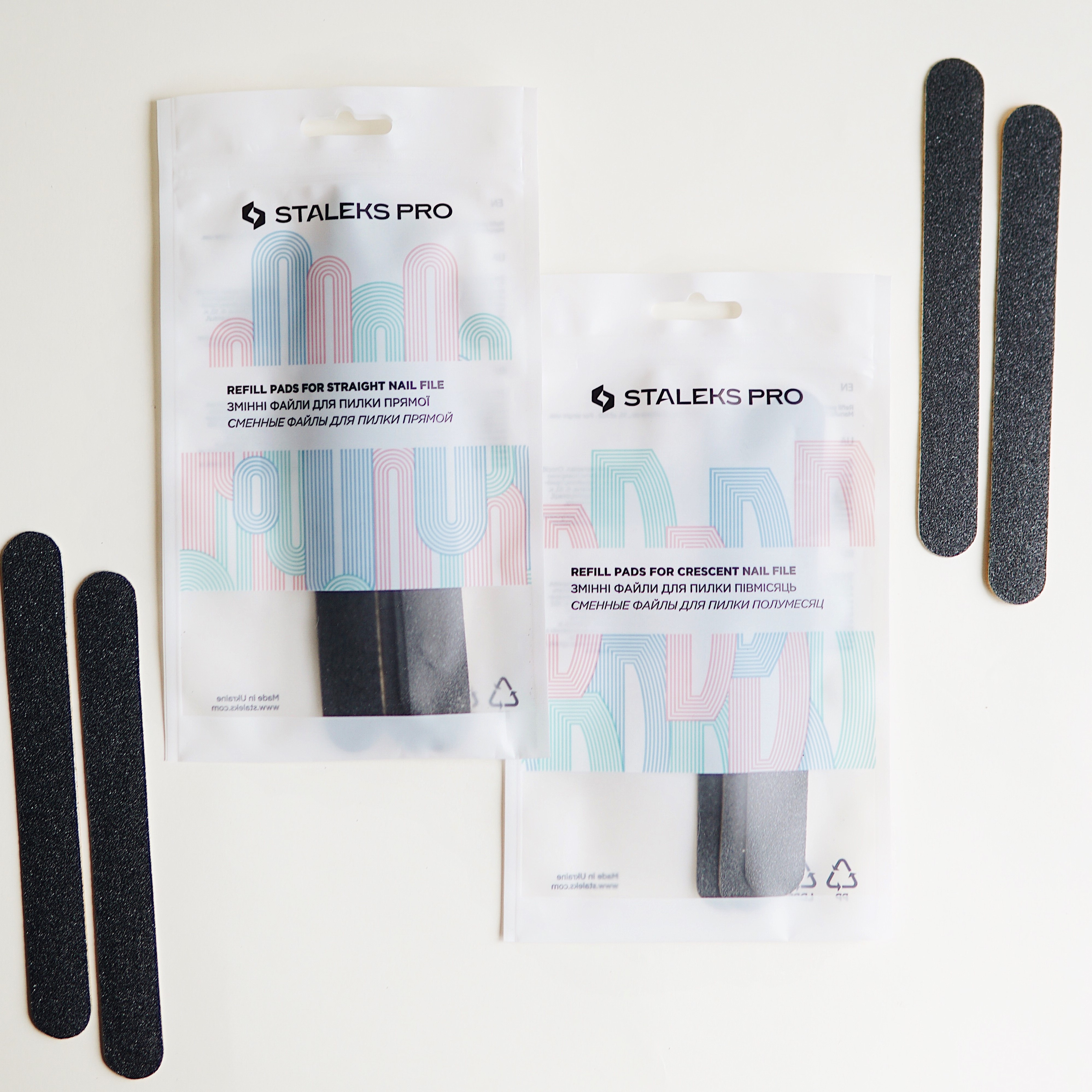 We spoke with Maria Kartava, who was a brand manager at Staleks and launched new packaging. She was responsible for the idea, research, options analysis, design development, approval and manufacture — she told us about all of those.
"We used to have
a cardboard box
for replaceable file abrasives with a design, similar to different company products. Later we got a number of comments as to the convenience of transportation, storage and use not only of the product itself but also of its packaging.
Bag Upon the market research results it was decided to develop
a dense film bag
with a zip lock and a hang tab. This option has a number of benefits:
Bags do not get damaged or deformed while being shipped, ensuring safety and marketable appearance.
The hang tab enabled to place files on boards with hooks in convenient and visible places.
Waterproof material and a zip lock were appreciated by everybody — it is now much easier to store the product.
The new design helped to present the product to the consumer better: a transparent window was made to show the product and intuitively clear patterns highlight product features.
During the development we helped to select the material, thickness of seals, type of printing and other important technical parameters, which made the packaging convenient and effective.

Company customers and product consumers favored the changes. We thank Maria for the information and encourage you to pay attention to packaging as well as to the product because they are very tightly interrelated. :)