Packaging with soft touch top coating.
A person makes decisions by touching.
Packaging design can be highlighted through visual images, but people make decisions on buying products using all their senses. Nearly half of the people are kinesthetic.

Sensations matter! Packaging has become more than just a design and a shape – a person seeks to touch and feel the texture. It is especially important to think about the touch effect of the packaging that the consumer will daily interact with: it might be a morning coffee, a snack at lunch or a scrub for evening relaxation. This way the brand cares for consumers and improves their experience.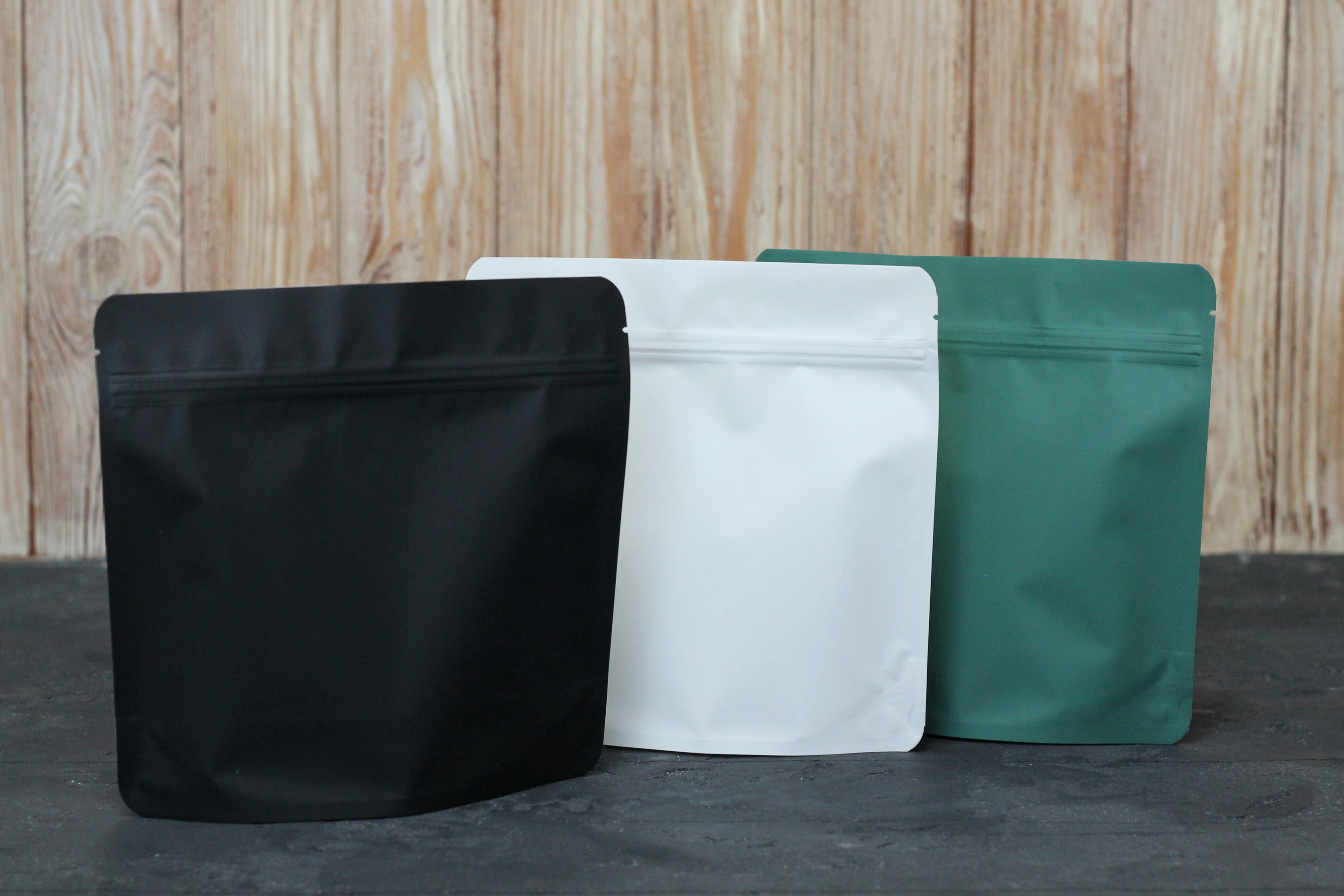 Soft touch top coat as a marketing tool.
It is pleasant to hold good packaging in hands, to look at it and tell others about it. You want to have such packaging on your shelf and present to friends.
Where can this feature be used:

Companies that have automatic lines, where it is impossible to use film with the paper top coat, because it will be damaged, while paper dust in the equipment will lead to adverse production issues. Solution: the background effect is cardboard, basket, or kraft paper and a top coat.
Those who pack gel, liquid and fine products. The paper-like looking film will stay clean, and the product will not penetrate and soak the package.
Those who would like to make their product eye-catching, add value and soft touch to their packaging.
Your ideas – our possibilities
Remember that every detail is to be well-thought: starting from the way your packaging draws customer's attention.

Therefore, we have new offers in stock bags!
Doy packs with Soft Touch, which people also describe as paper touch.
They come in three colors: white, black and pine.
Our novelty features:

Extraordinary pack shape,
No metallized layer,
Special soft touch coating.
Minimum order is 2000 pcs.
The price per pack depends on the size of your order.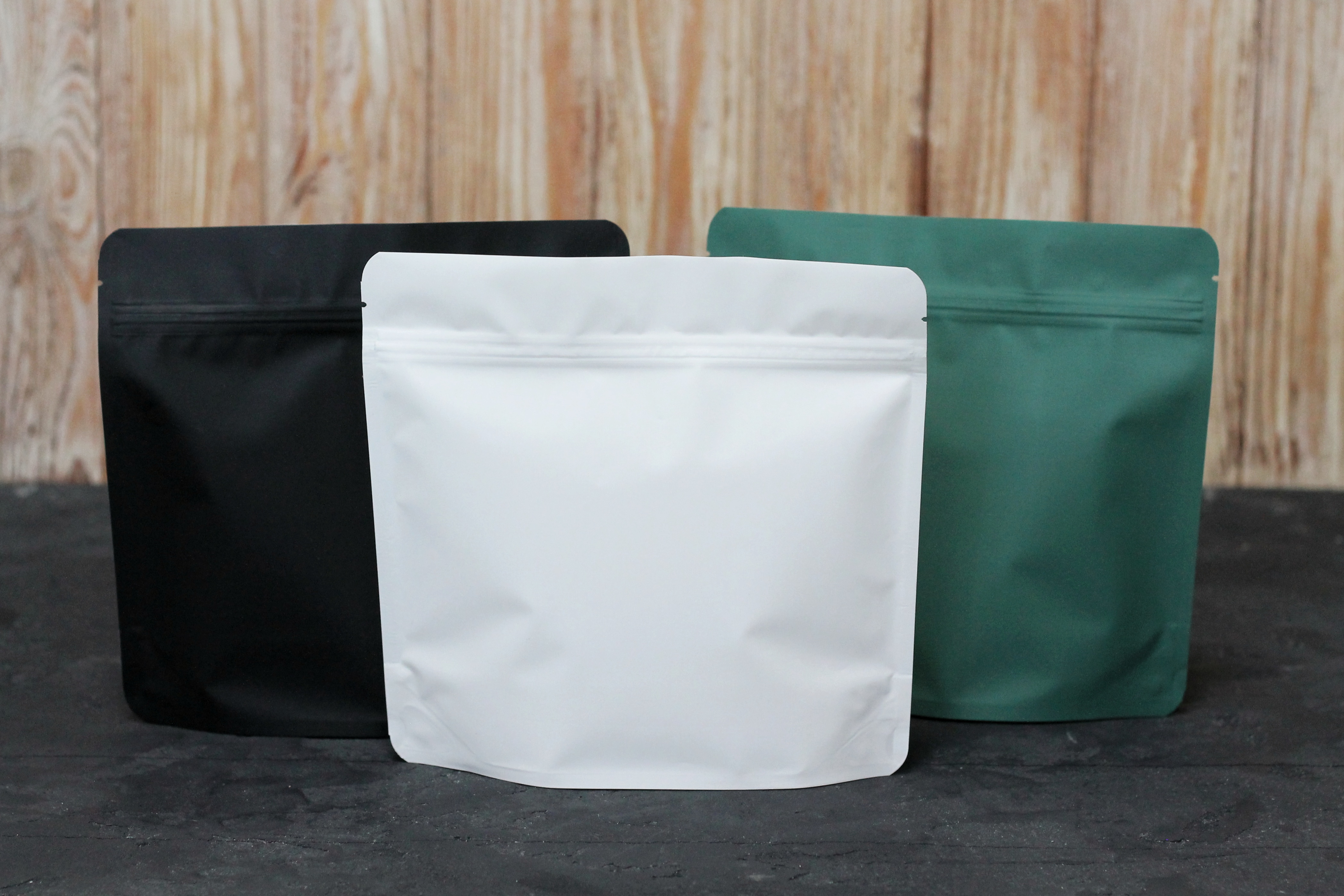 We are open to new solutions
In a customized packaging order there are more opportunities to highlight a brand.
We love new tasks and working in close collaboration with the customer to find the best solutions.
Nearly any idea of a brand manager, manufacturer, or a package designer can come true with us!
Email us your ideas:
This email address is being protected from spambots. You need JavaScript enabled to view it.