We have updated the range of our standard Doy pack bags and completed the range with the pine colour that was selected by our customers out of a number of options.
This is an advanced solution in bags design, which meets the eco-friendly trend – consumers more and more opt for Kraft beige packages, which look more natural.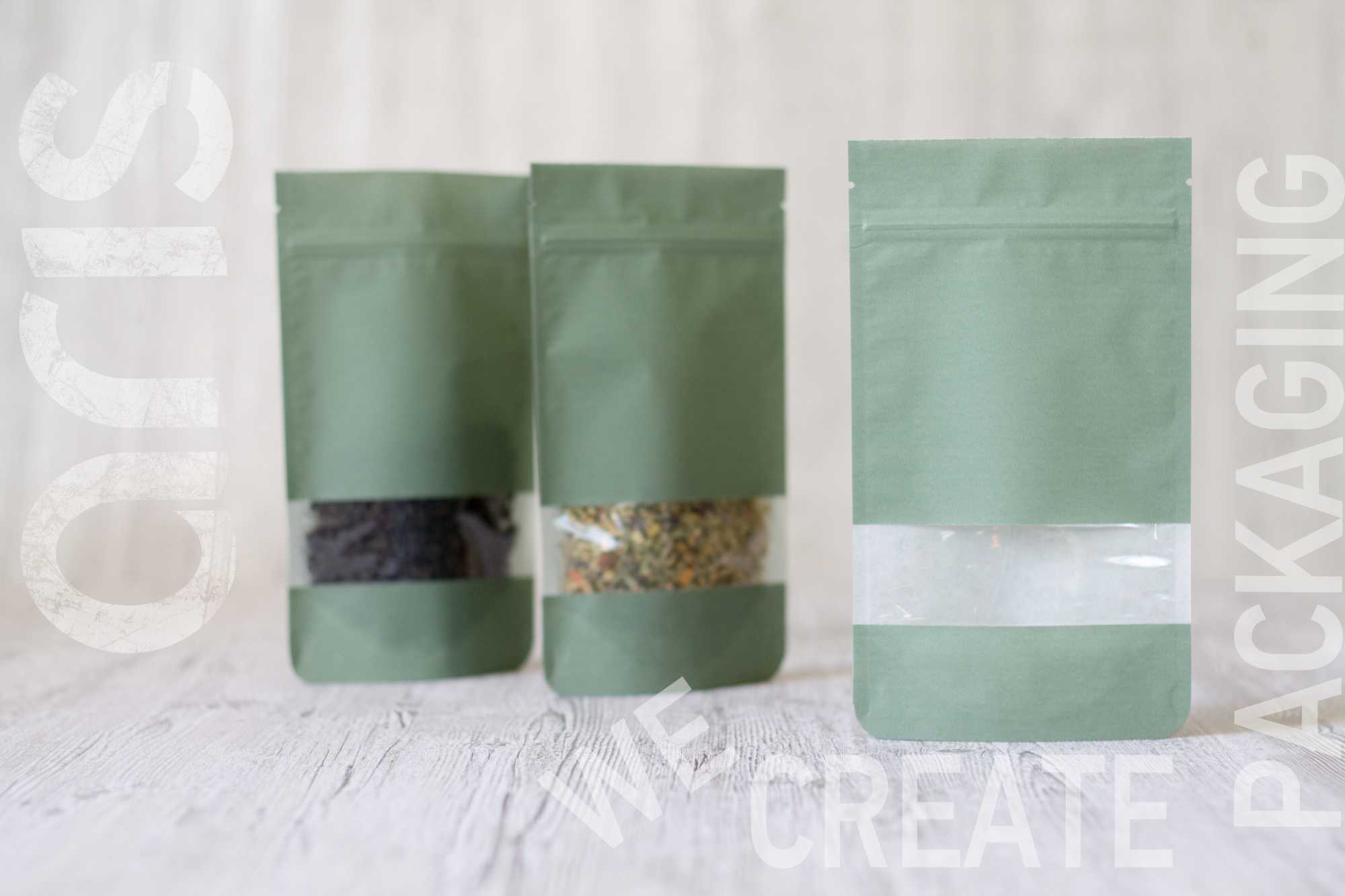 Only in this standard bag you can find the transparent bottom in addition to a window! Now buyers will easily see and assess the product inside the package, and this will anyway gain trust in the producer.
Support the eco-style of the bag with the product you will pack in it, and then its image will be integral. Any healthy product will suit: grains, granola, muesli, herbal infusions, fruit chips, nuts etc.
This bag is made of a three-layer material: the top layer is pine coloured paper, the medial layer is a barrier – PET (lavsan), and the inner layer is made of polyethylene (PE). The bag is stable thanks to the Doy pack shape, it is easily open with a tear notch and user-friendly since it has a zip-lock.
Learn about our prices and available sizes of the pine novelty in our online store! Become one of the first companies entering the market with updated eco-friendly style packaging.