From the head of the Aris online store Inna Pautova
Keep this list of the key questions when ordering coffee packages.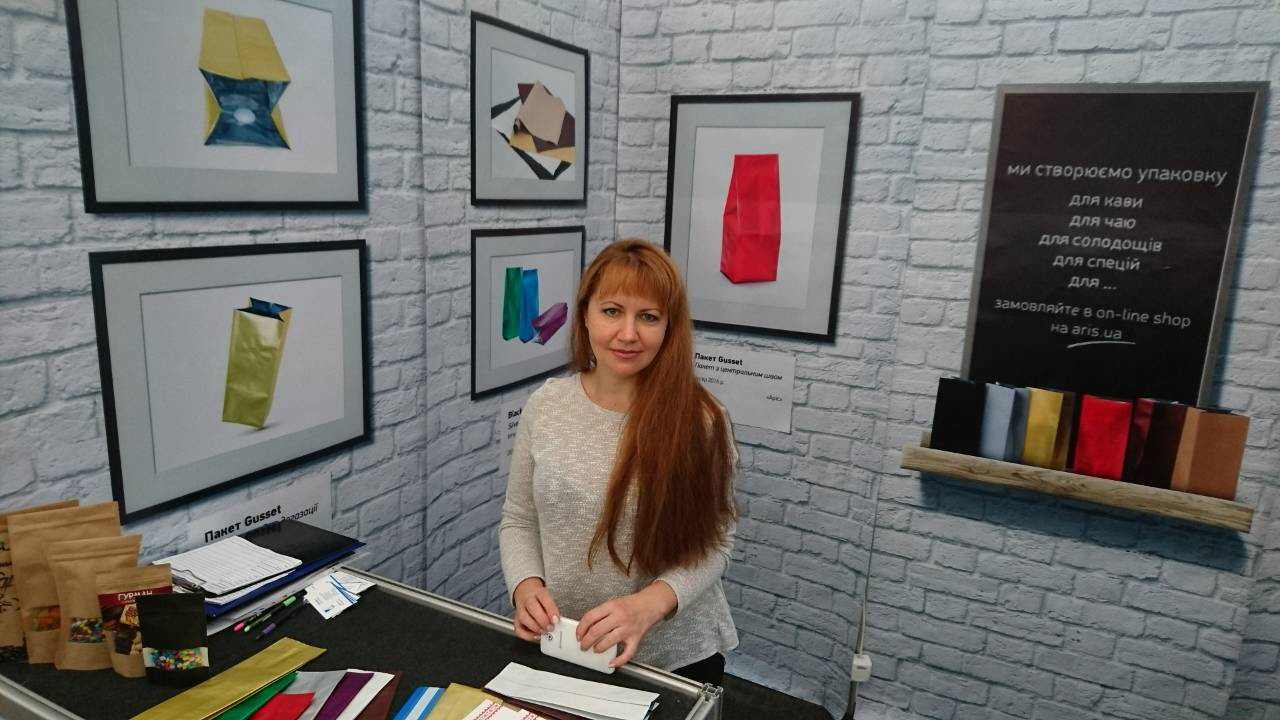 1. Select package size
If your customer is HoReCa (hotels, restaurants and coffee shops), the most convenient volume for them is 1 kg. For the retail coffee sales more preferable package sizes are 100 g., 250 g. and 500 g.
2. Make sure that a coffee valve is sealed in the bag
The Degassing valve is required for the coffee package right after roasting.
Freshly roasted coffee beans emit carbon dioxide, especially during the first day after being roasted. The valve enables to let the gas out and not to deform the bag. And also it protects the package from oxygen, so that the coffee is not oxidized and is not bitter.
The sealed-in valve also has a marketing objective. The valve lets the product aroma out. Having taken a coffee bag, the consumer will feel its aroma at once. And this is nearly 100% confidence in the purchase!
Aris uses the valves made in Switzerland only. There is a difference, customers know.
3. Select the bag shape – traditional or trendy
Central seam bags – we are used to seeing all brands of Italian coffee in these bags. For those who respect traditions.

Doy packs – stable bottom + zip-lock for multiple sealing. The most popular option.

Flat bottom bags with a zip-lock – the trend of 2017 from the USA and Western Europe. For the innovators, who like standing out of the crowd and being the first.
4. Select the colour of the future branded product range
The colour of Kraft paper is associated with eco-friendliness and naturalness.
Black, white and brown are classical.
Glossy or matte red – if your coffee is on the same shelf with other brands and should be eye-catching.
Lime, fuschia and aquamarine, if you need to make your product more recognizable and improve brand awareness.
Silver and golden – though paradoxical, but they trigger positive emotions. Silver attracts us because it is relaxing. Golden is associated with victory.
5. Make sure that there is a metallized layer inside the bag
It is not enough for the bag to be made of 2 layers only: e.g., Kraft paper and polyethylene. It is necessary to have a medium metallized layer, protecting coffee from oxygen and ultraviolet. Otherwise coffee can be kept there for a week only.
6. Select branding: printing or foil stamping
If you order coffee bags in small batches (from 1500 pcs.), Aris will do branding:
- using colour foil stamping on the batches from 1500 pieces
- or silk stencil screen printing from 2000 bags.
7. Place an order
Online Store Aris offers the widest range of bags for coffee, tea, spices and delights in Ukraine.
8. Fast order delivery
Standard bags with no branding and no valve can be shipped from the warehouse immediately after receiving the payment.
Standard bags with a valve – 1 week.
Standard bags with printing or foil stamping – 2 weeks.
The checklist for selecting coffee packaging